Nazareth Beer Brewery creates original flavors that add aroma and flavor to your beer.
Due to the exceptional flavors of our beers, and to reduce the variation between each brew, care must be taken to maintain the brewing methods, including temperature and timing.
The local boutique beer retains its flavor and quality despite not being filtered or pasteurized.
The brewery offers a tour of its humble brewery, highlighting how it became the first Arab brewery. You can then taste and enjoy the beer on the balcony or in the bar as you take in Nazareth's breathtaking views.

In 2012, they began homebrewing beer in small buckets,
Their first American wheat was introduced to their families and friends in 2016 when they rented a small place and bought small machinery, up to 100 liters. We failed 42 times before reaching the desired taste and quality for our beer.
They moved to a new location in 2019 that's located between two Basilicas in Nazareth: Jesus the Adolescent Basilica and Annunciation Basilica.
A beer garden and visitor center were built, and we reached tens of restaurants, bars, hotels, and hostels by the end of the year.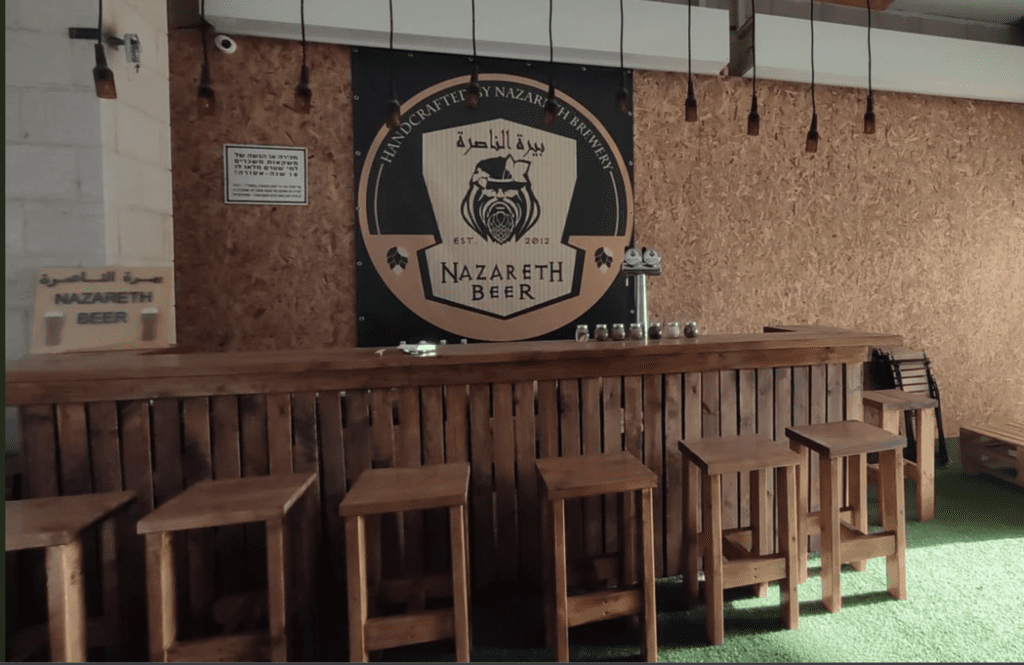 The Brown Ale beer was announced in the early months of 2020, alongside the American Wheat beer. They are available in glass bottles, barrels, and plastic bottles.
Beer and engineering meet when two minds are in love
It will be a beer with a joyous and unique taste.