srigim Brewery was founded by two beer lovers who, during their high-tech careers, enjoyed tasting different beers from around the world and began brewing beers they wanted for their leisure time as a hobby. Ohad and Ofer, who had both won prizes and medals in beer competitions, decided to establish a professional boutique brewery together at the end of 2011. Their beers gained momentum.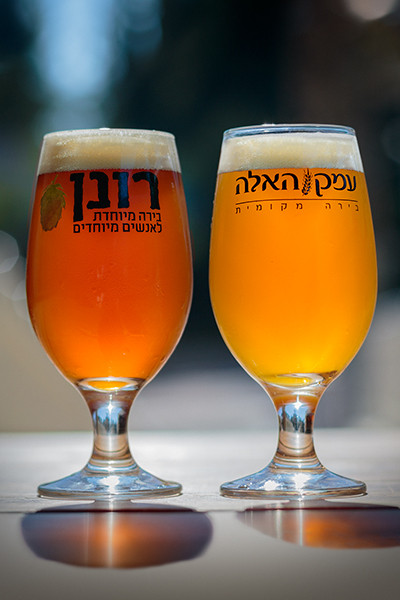 Two series of beers are available at the brewery:
Beers in the "Goddess Valley" series are classic European" Ronen" series – richly flavored beers in the style of an American boutique.

Located between the Ella Valley and the wooded hills of Britain Park, the brewery's Biergarten offers quality boutique beers, good food, live music, a good atmosphere, and a happy atmosphere.